Laparoscopy is used in diagnosis when non-invasive methods can't diagnose a condition, and surgeries performed are via small incisions, which increases postoperative patient recovery, reduces blood loss and pain and significantly improve cosmesis.
Diagnosis options are offered through laparoscopy for Pelvic inflammatory disease (PID), Endometriosis, Ectopic pregnancy, Ovarian cyst, Fibroids removal recovery, Female infertility, Undescended testicles, Appendicitis, Unexplained abdominal pain, Liver cancer, Pancreatic cancer , Ovarian cancer, Bile duct cancer, Gallbladder cancer.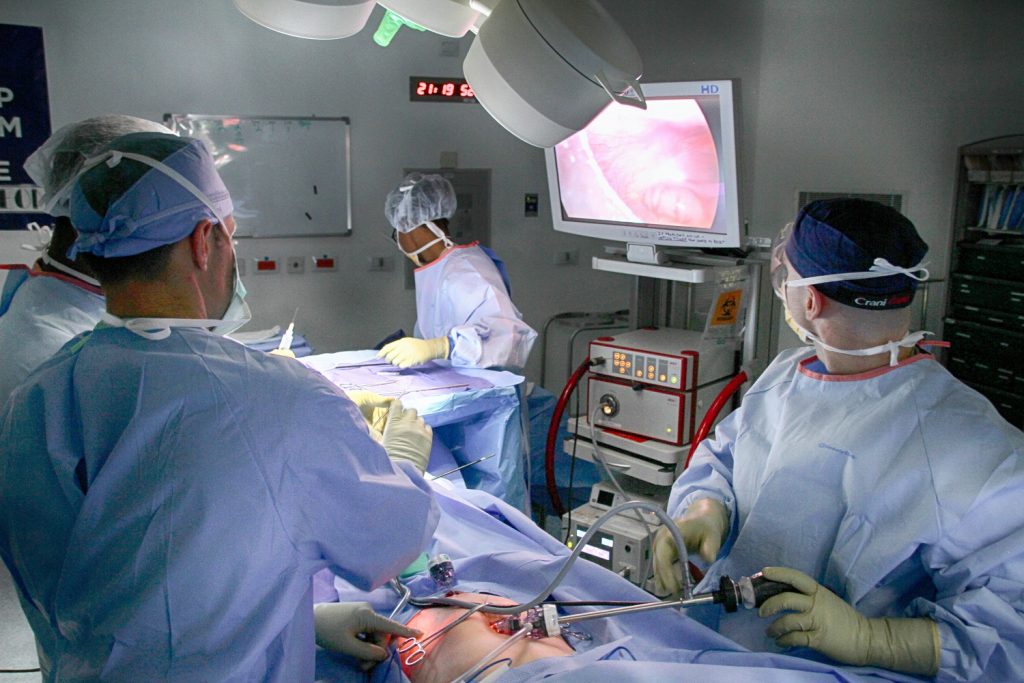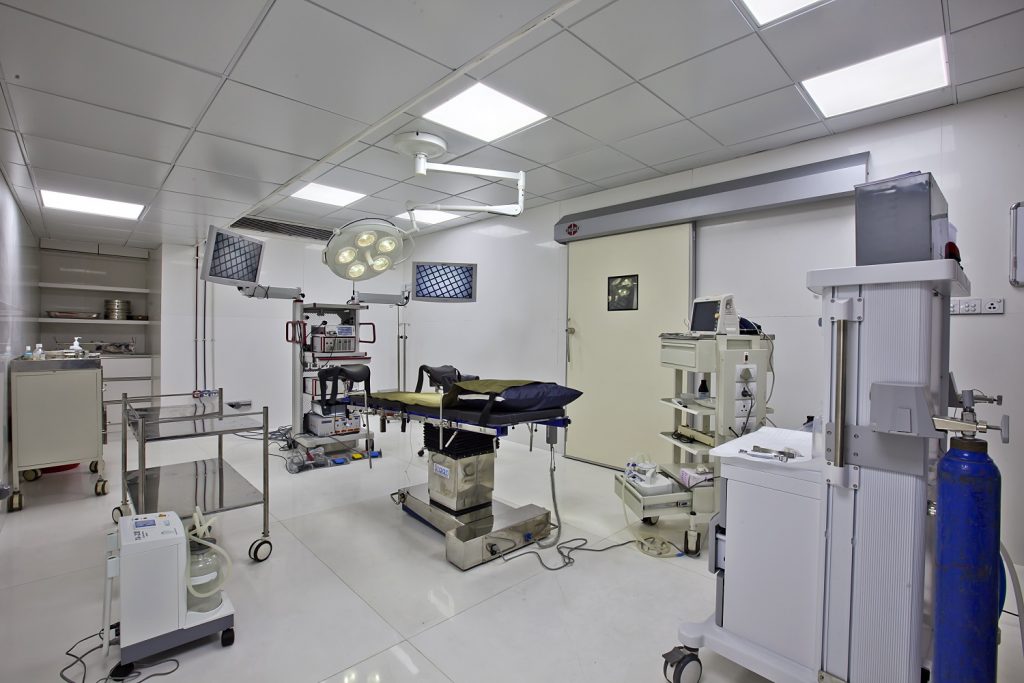 Prolife Hospitals skilled surgeons are experts in the field of minimally invasive and laparoscopic surgery in Punjab. Offering both traditional laparoscopic procedures and robotic-assisted procedures, our surgeons have been at the forefront in adopting new technologies to provide comfortable, painless and accurate diagnosis and treatment.
In addition to palliative care, our doctors take a multidisciplinary approach to determine the cause of the conditions and identify methods to prevent future complications. We do the following Laparoscopic Surgeries
Laparoscopic Cholecystectomy
Laparoscopic Appendectomy – Removing An Inflamed Appendix
Laparoscopic Cholecystectomy – Removing The Gallbladder To Treat Gallstones
Prolife Hospitals is best hospital in Ludhiana for Laparoscopic surgery, Fibroid removal recovery, Hernia surgery.
Laparoscopic Surgery and its application
Laparoscopic surgery or most commonly known as "minimally invasive" surgery has become popular not only as a replacement of traditional open surgery but also for being advantageous in quick recovery. Conventionally, this technique has been popular for gall bladder surgery and gynecological surgery. However, over the past 10 years, it has appeared to be beneficial in intestinal surgery. This technique makes use of several 0.5-1cm incisions whereas traditional open surgery utilizes a single incision.
At each incision, a trochar is inserted. Surgeons pass through the specialized instruments including a camera called laparoscope through trochars during this process of surgery. The camera transmits images to a high-resolution video monitor placed in the operating room. Surgeons thoroughly watch the video and operate accordingly so that patients achieve quick recovery.
Benefits
Patients have experienced the following benefits after passing through laparoscopic surgery.
They have smaller scars.
They feel less pain at the time of scar-healing.
They heal quicker and get released from the hospital very soon.
They easily get back to normal activities quite sooner.
They face fewer chances of internal scaring.
How Safe is Laparoscopic Surgery?
Doctors have opined that is as safe as conventional open surgery. At first, surgeons insert a laparoscope through a small incision near the umbilicus and inspect whether they can safely perform laparoscopic surgery. If they encounter certain factors that restrict a clear view of the structure, they immediately make a larger incision to complete the procedure.
Laparoscopic Fibroid Removal Surgery
Laparoscopic surgery has proved to be beneficial in removing fibroid from uterus leaving uterus intact to maintain fertility. The rate of laparoscopic fibroid removal recovery is higher than conventional fibroid removal surgery that may involve the removal of uterus. Laparoscopic fibroid removal recovery requires 3 to 4 weeks and after that, patients can resume a normal life. 
Laparoscopic Hernia Surgery
Laparoscopic surgery has also turned out to be beneficial in hernia surgery. Laparoscopic Hernia surgery involves the insertion of a thin, telescopic device inside the patient's body through a small incision near belly button. This is performed under general anesthesia only after examining and evaluating the patient's physical conditions thoroughly and properly.
Laparoscopic Uterus Removal Surgery
Today, when most of the women are suffering from serious health issues related to uterus problems, laparoscopic surgery has opened a new way of treatment. Laparoscopic uterus removal surgery has helped women to get relief from their problems within a short period of time.
Laparoscopic Metabolic Surgery
Metabolic surgery has shown favorable results in the treatment of patients having Diabetes Mellitus type 2. Doctors have experimented on whether laparoscopic surgery can show beneficial outcomes in metabolic surgery. After a lot of research, they have proved that laparoscopic surgery can be utilized for the treatment of diabetic patients through metabolic surgery.
Profile Hospitals in Ludhiana provides multiple facilities to patients for laparoscopic surgery from experienced doctors to advanced equipment. Be it fibroid removal surgery or hernia surgery- Profile Hospitals is a reliable place where eminent and well-qualified surgeons treat patients with great care from pre to post-surgical phases.