We are equipped modern 128 Slice CT Scanners to diagnose all types of illness in the body. CT Scanners and their specialists Provides highest level of accuracy. These latest machines are well capable of carrying out cutting edge coronary Angiograms (Heart scans, Pulmonary Angiograms, Brain Angiograms, True-match imaging etc.
In addition to the all routine CT Scans which are done using thin 0.625 mm Slices with volume acquisition and isometric reconstruction can be obtained in any plane. The routinely execution of 3D CT examinations, Virtual Colonoscopy, Virtual Bronchoscopy and through body scanning are done by avant grade technicians and specialists. We charge at exceptional nominal rates for all these high quality machine examinations because we believe in helping the patient.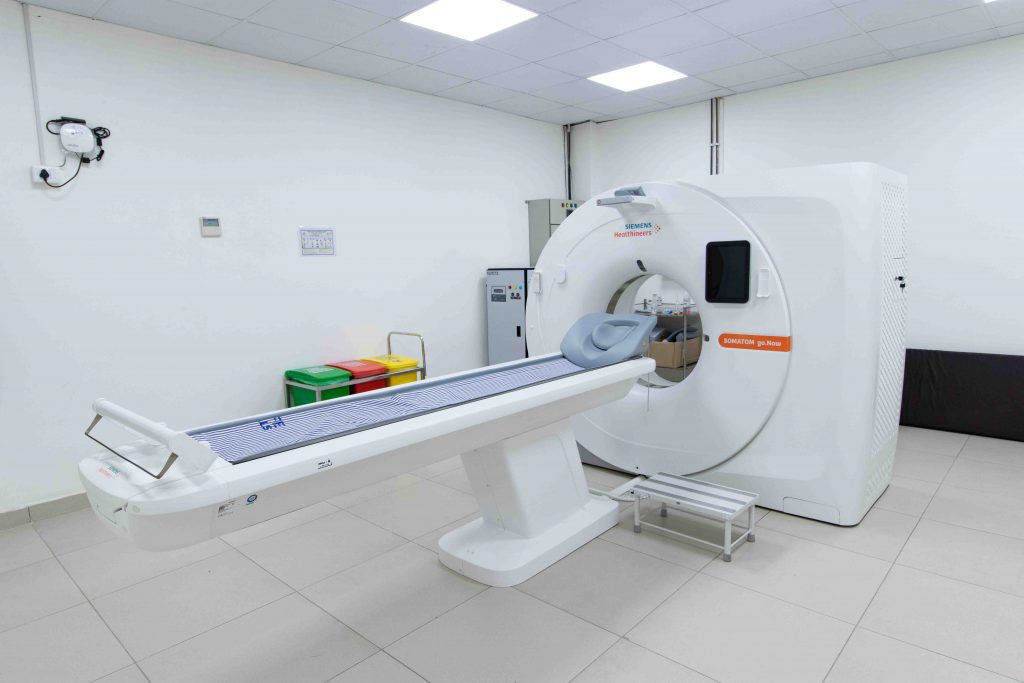 The advance technology of this machine provides the expertise of executing Non-invasive CT angiograms of the pulmonary imaging, multi-organ trauma evaluation and configuration increase clinical capabilities to the highest level attainable.